News Archive
Details
ATLANTA, Sept. 21, 2017 -- Chart Industries, Inc. ("Chart") (Nasdaq:GTLS) announced that on September 20, 2017 it completed the acquisition of Hudson Products Corporation ("Hudson") for $410 million in cash from Riverstone Holdings LLC. The signing of the definitive agreement was previously announced June 30, 2017.
Founded in 1939, Hudson is a trusted leader in heat transfer solutions with an array of strong brands and products used in refining, HVAC, petrochemical, natural gas, power generation, industrial and commercial end markets. Hudson is a North American leader in air-cooled heat exchangers ("ACHXs") and a global leader in axial flow cooling fans ("fans"). Its installed base of over 20,000 ACHXs and 250,000 fans globally provides stable aftermarket revenue streams, which account for approximately 37% of Hudson's total net sales.
Hudson complements Chart's Energy & Chemicals ("E&C") segment with the addition of its Fin-Fan® brand and other ACHXs which broaden E&C's end market diversity from primarily LNG, industrial and natural gas to include HVAC, petrochemical and power generation. The addition of Hudson's fans business, known by the Tuf-Lite® brand, is a new product category for Chart, and allows E&C to offer a broader technology solution for our customers.
"Hudson and Chart's innovative, engineering focused cultures will work well together to continue to develop full service solutions," commented Chart's CEO, Bill Johnson. "This acquisition expands our E&C LifeCycle aftermarket presence from $50 million to $125 million in annual revenue."
Hudson is expected to generate net sales of approximately $205 million in 2017 and EBITDA margin of 20%. Management expects the transaction to be accretive to adjusted earnings per share in 2018. Annual cost synergies of approximately $7 million are expected to be realized within 18 months of closing. Hudson will report through Chart's E&C segment.
Credit Suisse served as exclusive financial advisor and Jones Day served as legal advisor to Chart.
Goldman Sachs & Co. LLC served as exclusive financial advisor and Latham & Watkins LLP served as legal advisor to Hudson.
Certain statements made in this news release are, or imply forward-looking statements, such as statements concerning business plans, market trends, performance, and other information that is not historical in nature. These statements are made based on Chart's expectations concerning future events and are subject to factors and uncertainties that could cause actual results to differ materially, such as vulnerability of markets to economic downturns, a delay or reduction in customer purchases, competition, fluctuations in energy prices or changes in government energy policy, management of fixed-price contract exposure, reliance on the availability of key supplies and services, pricing and availability of raw materials, and modification or cancellation of customer contracts. For a discussion of these and additional factors that could cause actual results to differ from forward-looking statements, see Chart's filings with the Securities and Exchange Commission, including Item 1A - Risk Factors, of Chart's most recent Annual Report on Form 10-K. Chart undertakes no obligation to update or revise any forward-looking statement.
Chart is a leading independent global manufacturer of highly engineered equipment for the industrial gas, energy, and biomedical industries. The majority of Chart's products are used throughout the liquid gas supply chain for purification, liquefaction, distribution, storage and end-use applications, the largest portion of which are energy-related. Chart has domestic operations located across the United States and an international presence in Asia, Australia, Europe and South America. For more information, visit: http://www.chartindustries.com.
Details
The presence of COFIMCO to 24th Power-Gen, which was held in Milan last June, is certainly not gone unnoticed! Tens of OEMs operators and End Users, important new and old customers, were welcome guests in our booth, getting acquainted with our most recent productions.
This successful international event offered us the opportunity to introduce to an attentive and very interested audience, the TANDEM high efficiency fan series, and the 35F blade. The 35F is the only fan in the world equipped with pultruded FRP shaft with carbon-fiber, a solution which has led to vibration reduction and performance increase.
All visitors were particularly impressed by the amazing characteristics of both products, ensuring COFIMCO a new, large group of... fans!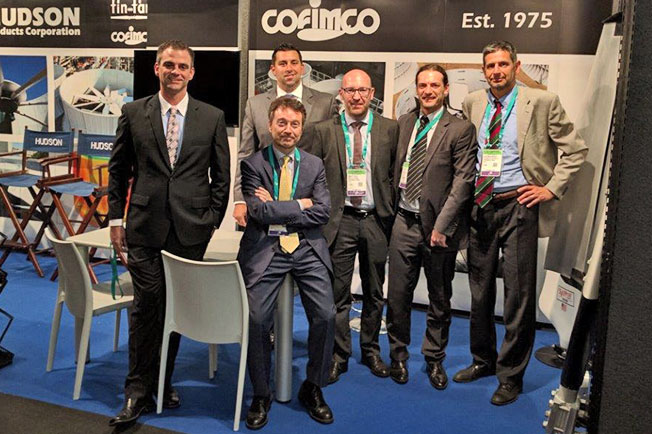 Details
Looking to the future in the wake of 30TD TANDEM® high efficiency fans success, COFIMCO studied, patented and recently launched the new TANDEM® 20TD.
The 20TD combine design, technology and high efficiency of the 30TD with smaller sizes that allows the fan suitable for smaller applications.
In details, while the 30TD is available for range diameters from 10 to 18 ft, the 20TD offer a range diameters from 8 to 16 ft.
Thanks to the numerous tests carried on field by our customers and all the acquired data, we can confirm that the COFIMCO-TANDEM® is keeping its promises, offering an impressive increase of air flow and enhanced efficiency. More, due to its low energy consumption, we can safely say that the product can be repaid through energy savings.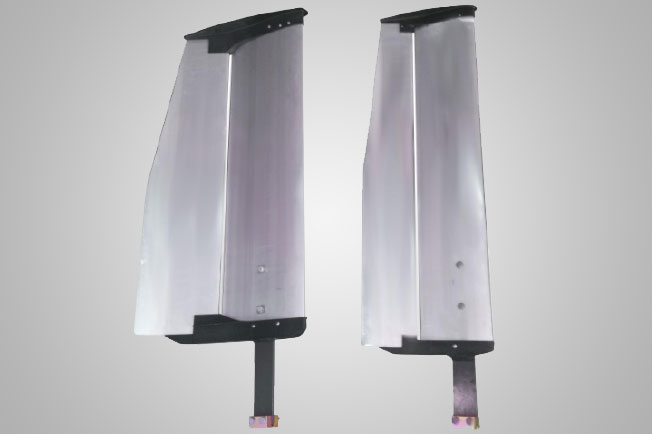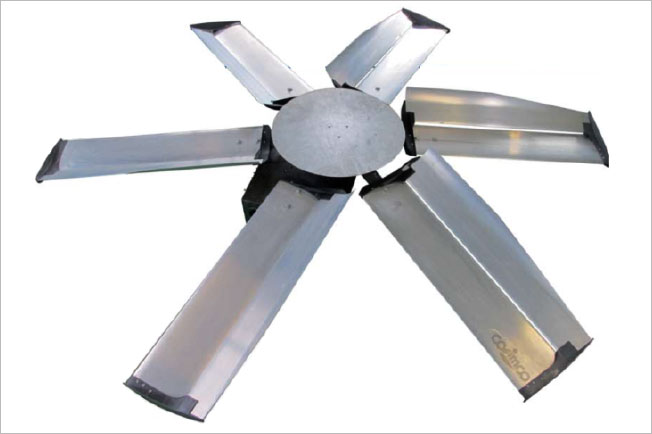 Details
COFIMCO and Hudson Products are confirming their presence at the 24th Power-Gen, which will be held in Milan from 21st to 23rd of June. The event summarize all aspects of today's centralized and distributed power generation sector, featuring the leading suppliers, sub-suppliers, service providers and end-users across the entire power generation value chain.
COFIMCO take the opportunity to show here the superb features of the high efficiency TANDEM® fan; visitors will also have the chance to know the new 35F, the first and only worldwide blade with pultruded FRP shaft with carbon-fiber.
Come and visit us at booth 3H G19
The event will be held at MiCo Milano Congressi – Fieramilanocity, which is less than an hour's drive from our Italian headquarters in Pombia: this could be an exciting opportunity for our customers to visit COFIMCO Italy facilities.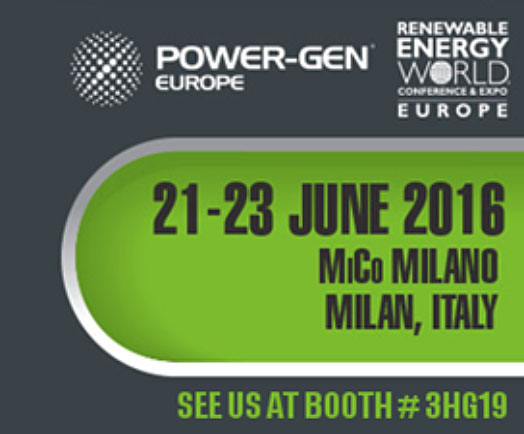 Details
We are extremely happy about the warm welcome that has been given to TANDEM® fan, one of the most efficient, and technically advanced axial fan ever: only in 2015, more than 1,000 TANDEM® fans have been installed in new operating plants all over the world.
Thanks to its extraordinary characteristics, the TANDEM® fan is also finding place in not less than 200 revamping projects, ensuring the end user a significant and continuous energy savings
The new Cameron installations in the US and the PTT facilities in Thailand are among the most important projects that have choose our innovative product.
CAMERON LNG PJT (Louisiana US) is one of the worlds largest liquefaction of gas and now bases its new refrigeration system on COFIMCO-TANDEM® high efficiency fans.
The PTT - Petroleum Authority of Thailand - is highly active in petroleum, natural gas, petrochemicals, electricity production, engineering and construction. An air cooler operating in their plant was equipped by 96 aluminum blade fans supplied by one of our American competitors.
In recent times, those fans have been replaced with the new COFIMCO-TANDEM®; high efficiency model; the operation led to an improvement of 15% of the electrical power input conditions, greatly enhancing the heat exchange efficiency of the air cooler, achieving a considerable advantage in economic terms.
We are more than certain that soon we will be able to tell you more examples of how the new COFIMCO-TANDEM® improves the efficiency of both new and old plants worldwide.
Stay tuned.